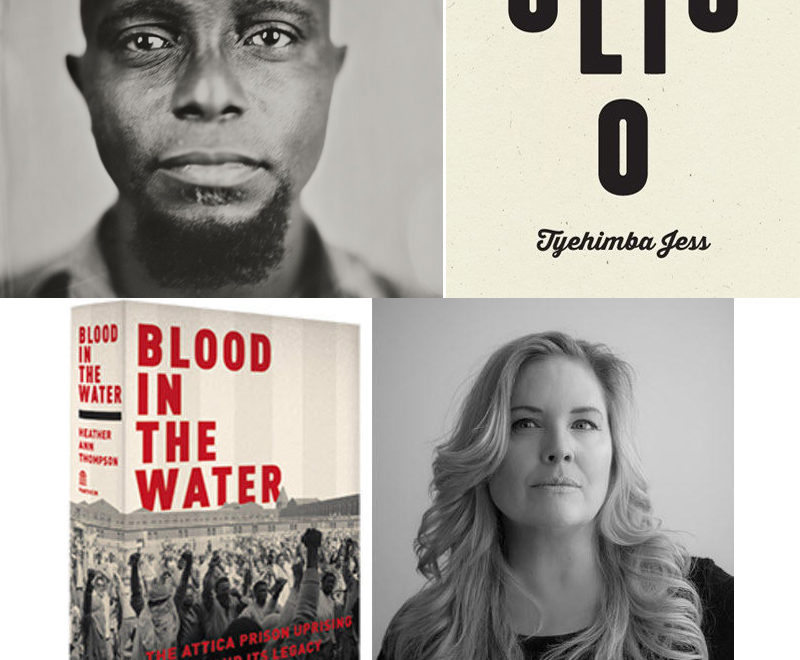 Last week we learned that two of our close collaborators were awarded Pulitzer Prizes for their writing.
Tyehimba Jess, pictured above performing at the opening of our Mitigating Evidence exhibition of student work at Chicago Art Department in September 2016, was awarded the 2017 Pulitzer Prize in Poetry  for his book Olio, "a distinctive work that melds performance art with the deeper art of poetry to explore collective memory and challenge contemporary notions of race and identity."
Dr. Heather Ann Thompson, pictured above in conversation with Free Write staff and alumni at Connect Gallery in Feburary 2017, won the 2017 Pulitzer Prize in History for Blood In the Water: The Attica Prison Uprising of 1971 and it's Legacy, "for a narrative history that sets high standards for scholarly judgment and tenacity of inquiry in seeking the truth about the 1971 Attica prison riots."
Congrats to both of these amazing writers, thinkers, and colleagues! Thank you for your work with the Free Write community.